HUB.CY .::. Cyprus' role as a growing HUB in the EU
Live and work in the best possible environment for you. Live and work where you are welcome and where you feel comfortable.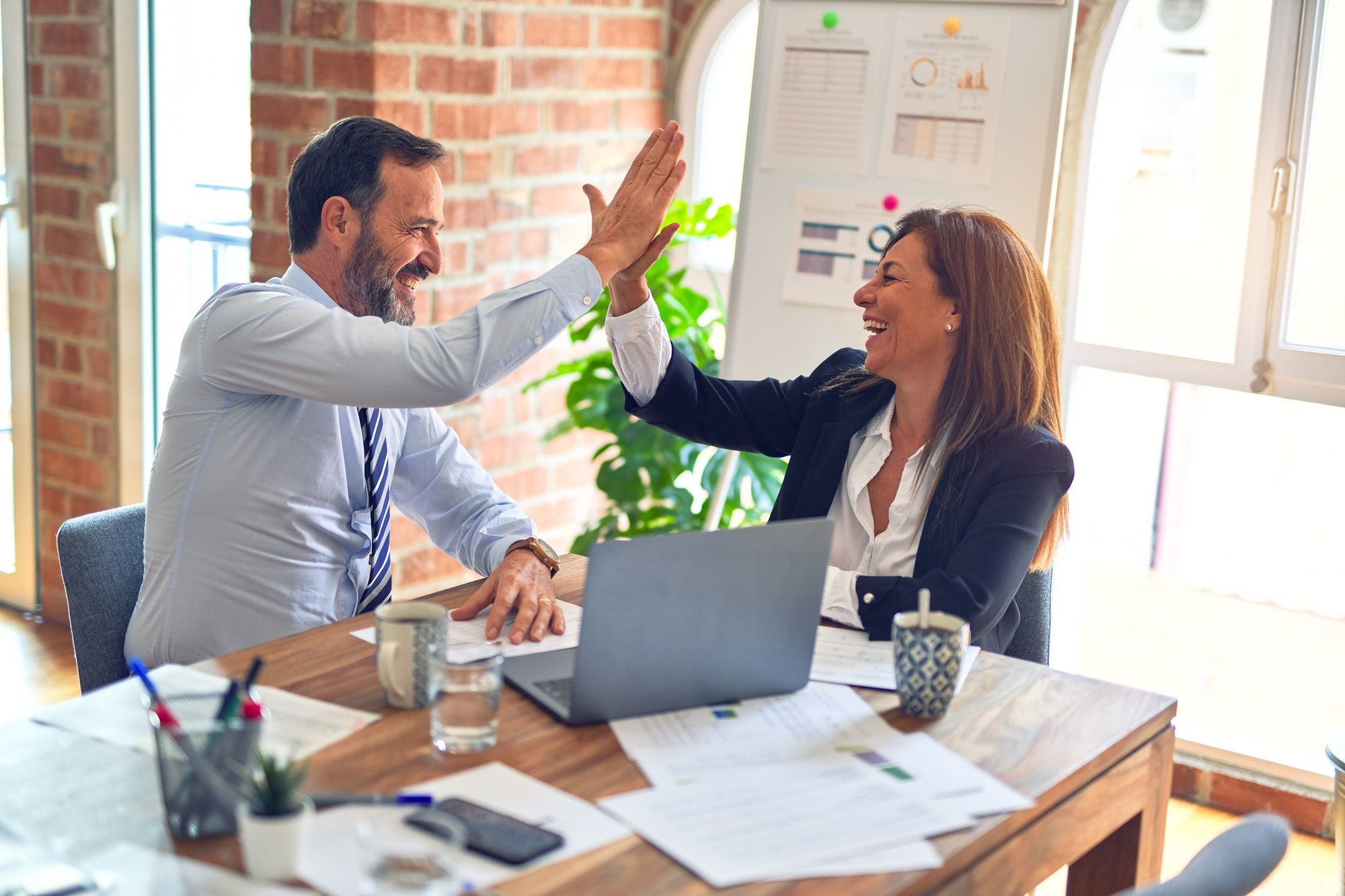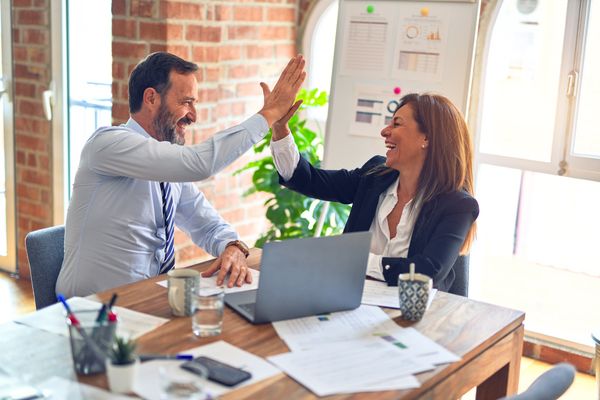 Everything is one.
There are no coincidences. Everything is one. Everything is connected.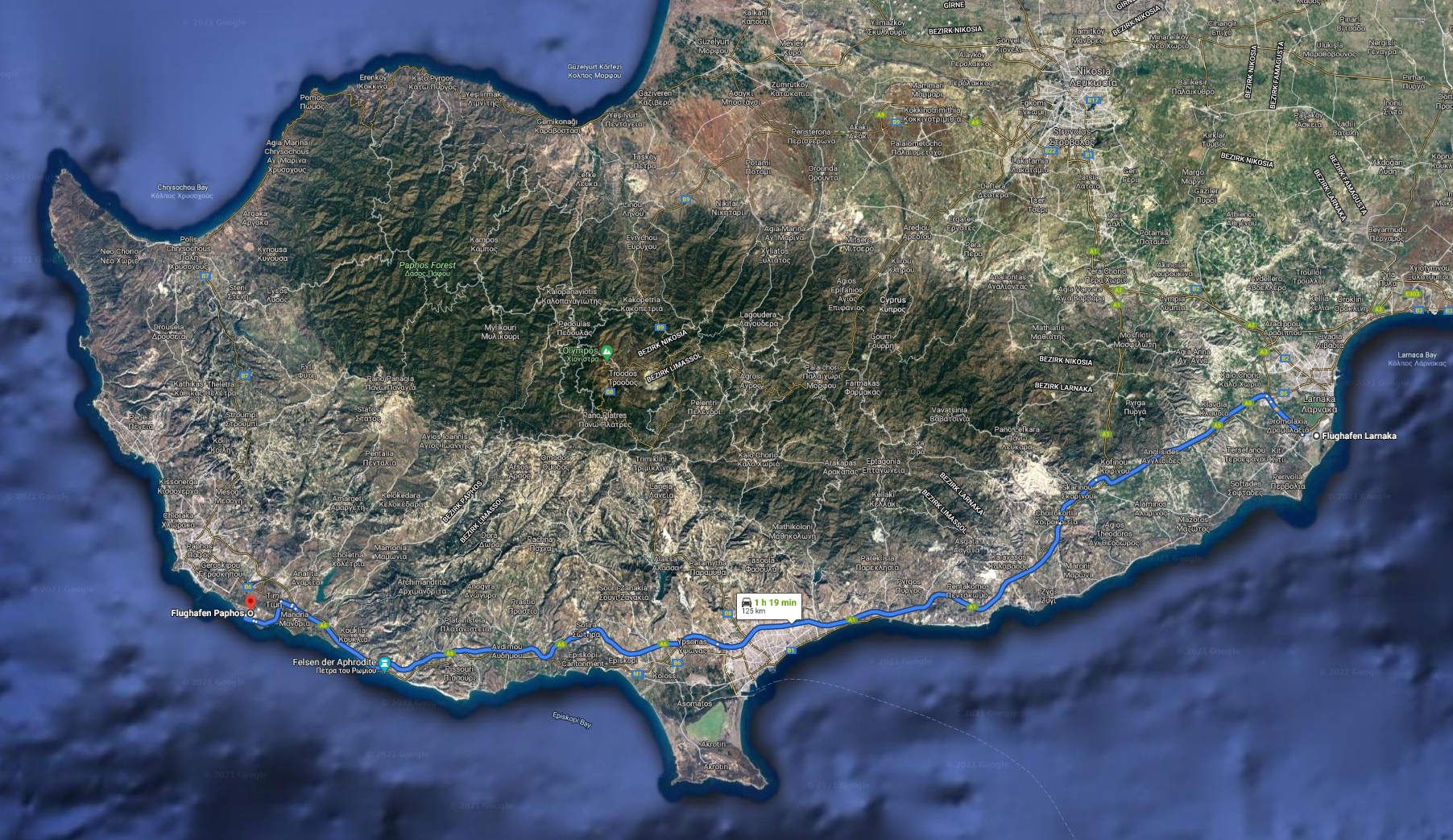 The Island of Cyprus (https://Island.CY) has two international airports. Ryanair mainly flies to Pafos. The Wizzair flies to Larnaca.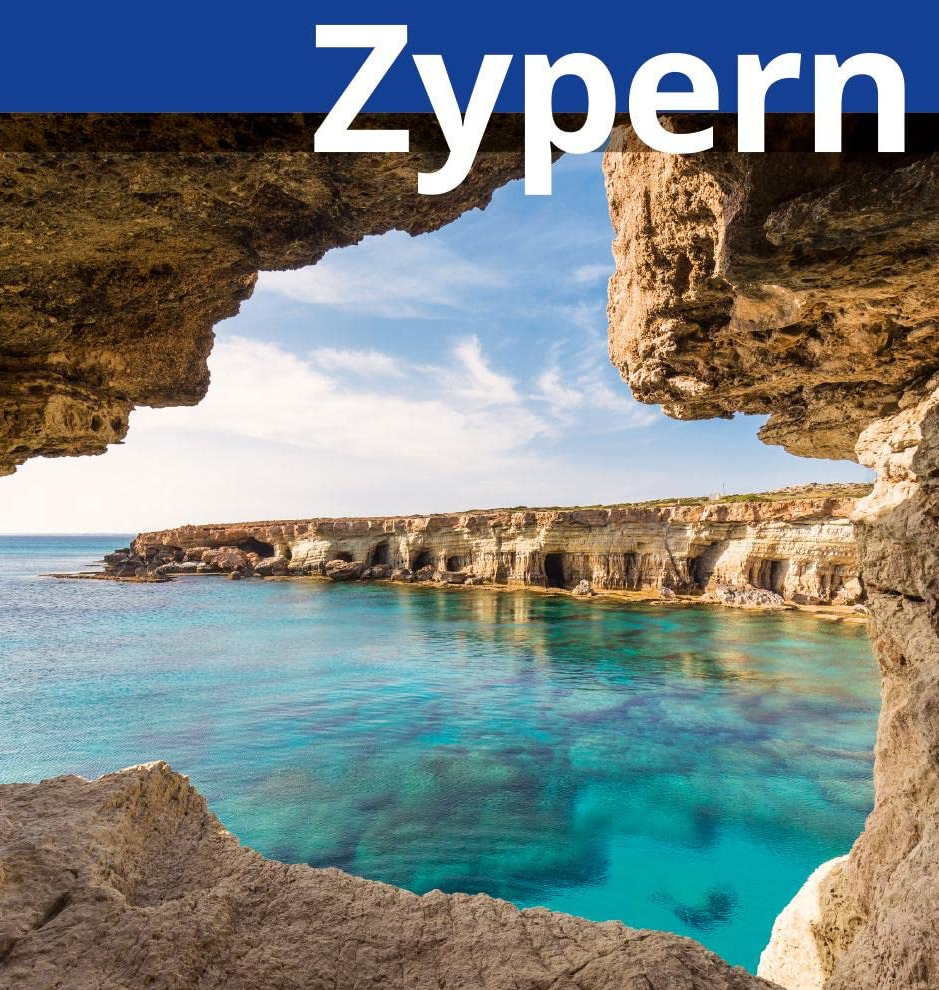 Zypern Reiseführer vom MM-Verlag
Individuell reisen mit vielen praktischen Tipps und Faltkarte.
Auf Amazon mehr dazu erfahren ...
»Wo die Götter Urlaub machen«
Der Slogan, mit dem Zypern seine Gäste umwirbt, könnte nicht passender sein. Die Insel der Aphrodite – die Liebesgöttin soll hier erstmals irdischen Boden betreten haben – ist mit mehr als 300 Sonnentagen im Jahr eines der sonnigsten und wärmsten Reiseziele Europas und ideal für ausgedehnte Streifzüge zu Fuß.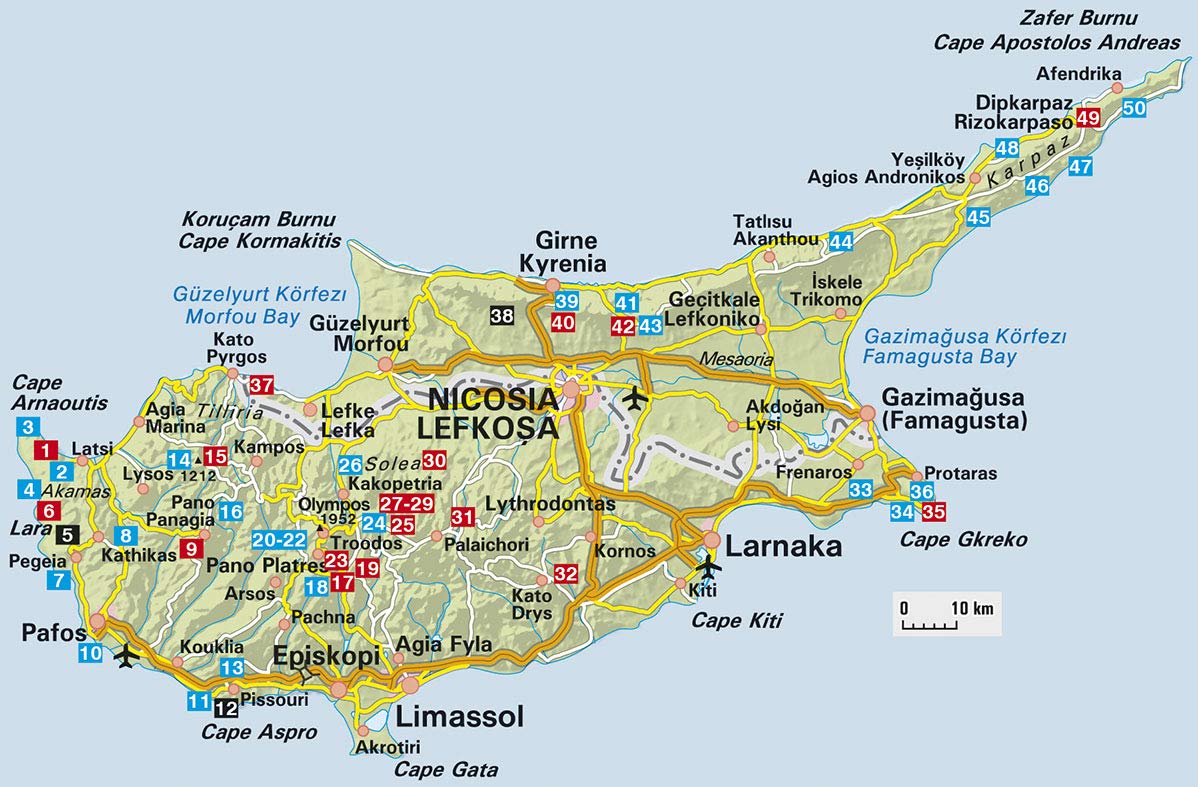 Der Rother Wanderführer »Zypern – Süd & Nord« stellt die 50 schönsten Küsten- und Bergwanderungen vor: -> Mehr dazu auf Amazon ...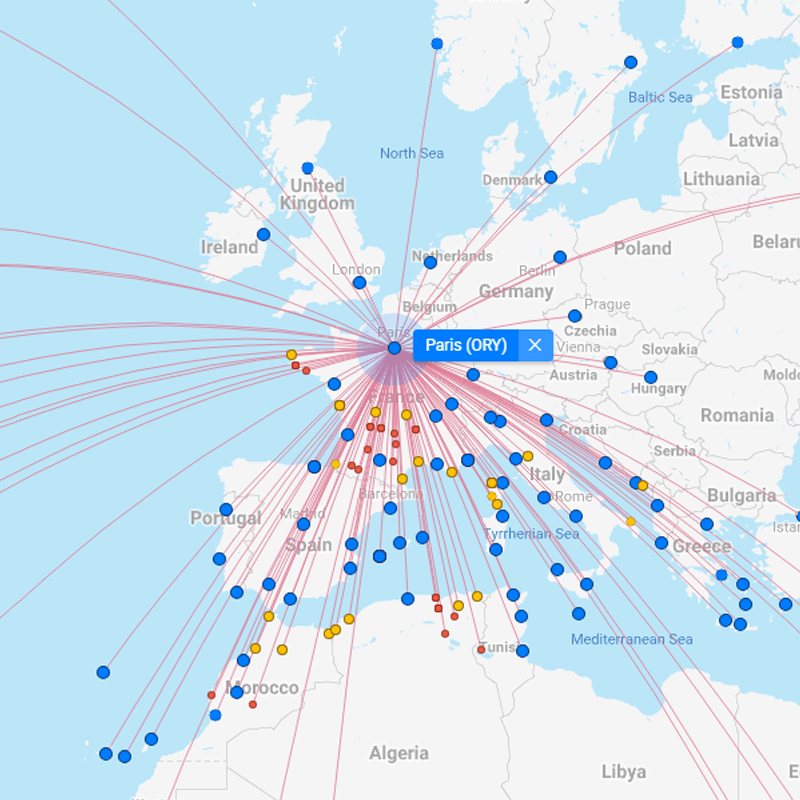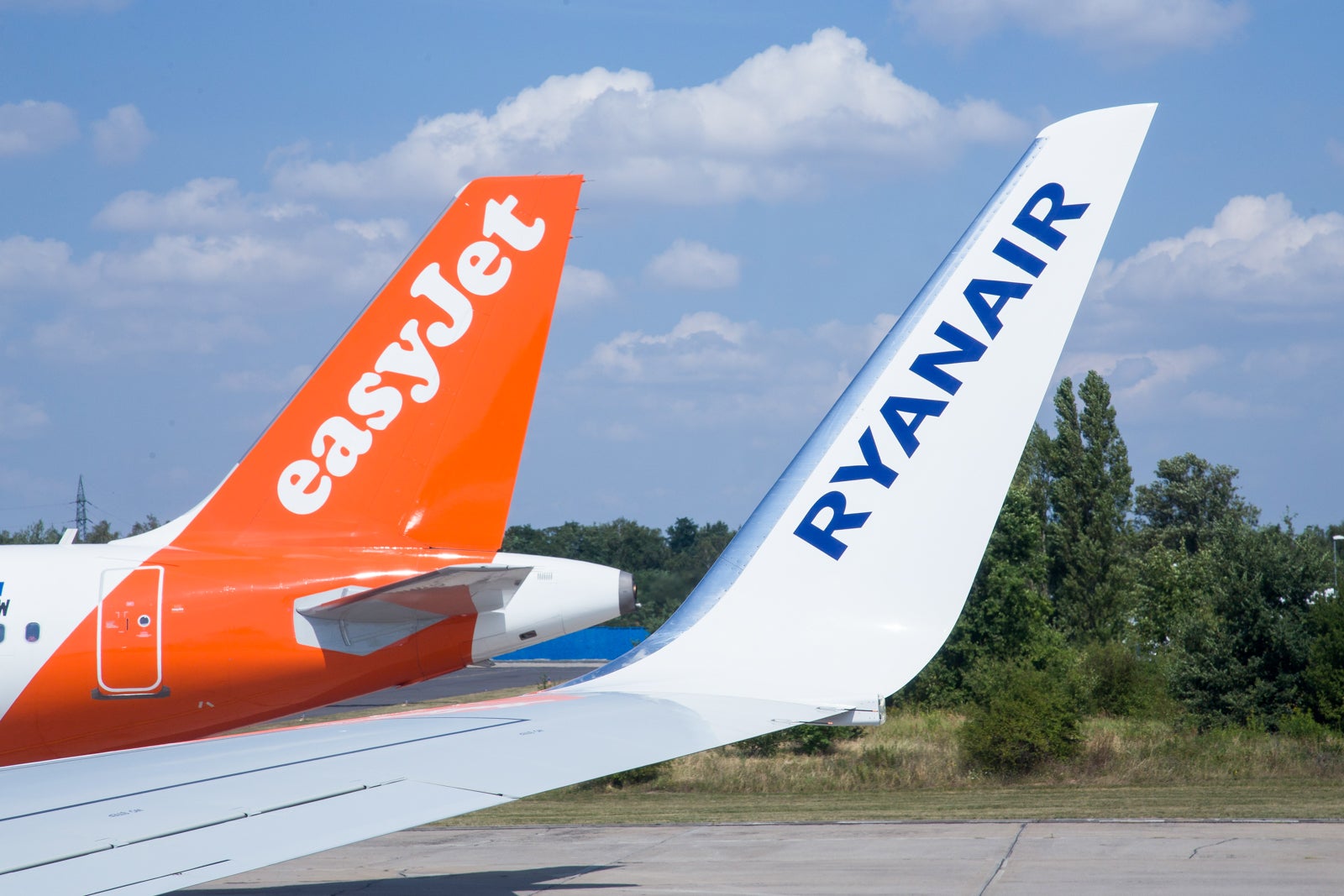 Find flights in Skyscanner: For example from Vienna to Paphos
You are welcome.
Live and work in the best possible environment for you. Live and work where you are welcome.
Live in balance
Live and work where people understand you.
Come in your middle. Feel yourself.
MARCO POLO Reiseführer Zypern
Nord und Süd: Reisen mit Insider-Tipps. Inkl. kostenloser Touren-App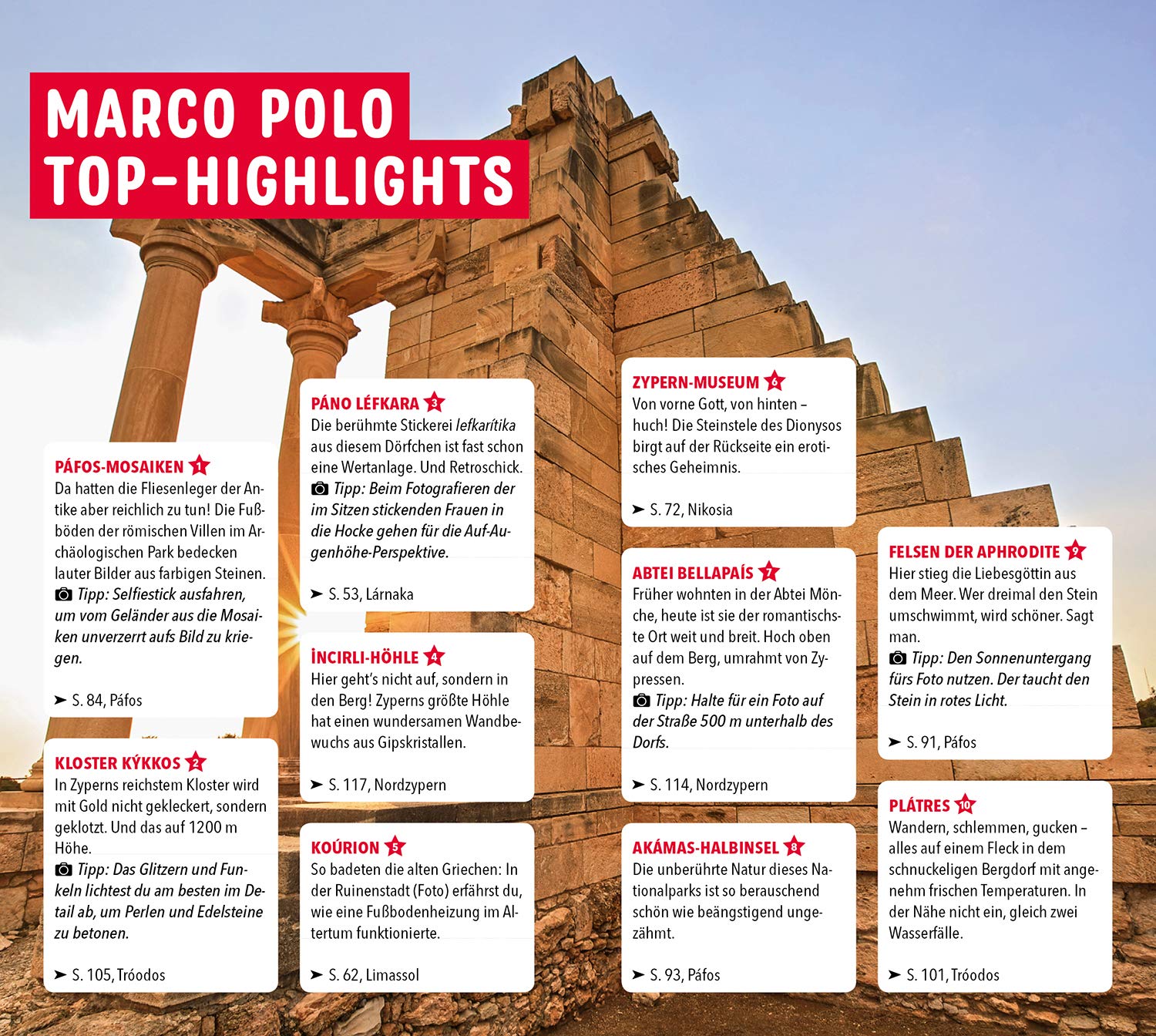 Urlaub zwischen Türkei und Griechenland: Mit dem MARCO POLO Reiseführer Zypern Lange Traumstrände, wilde Steilküsten und markante Gebirge: Göttin Aphrodite wusste genau, warum sie gerade vor Zypern den Wellen des Mittelmeers entstieg. Dreihundert Sonnentage im Jahr sorgen für paradiesisches Urlaubsfeeling!
Damit du auf Zypern nichts verpasst, ist dein MARCO POLO Reiseführer immer an deiner Seite. Er bietet eine Fülle von Tipps und Empfehlungen, mit denen du deine Reise individuell und flexibel gestalten kannst. -> Mehr dazu auf Amazon ...
Live and work in balance on Island.CY 🏝️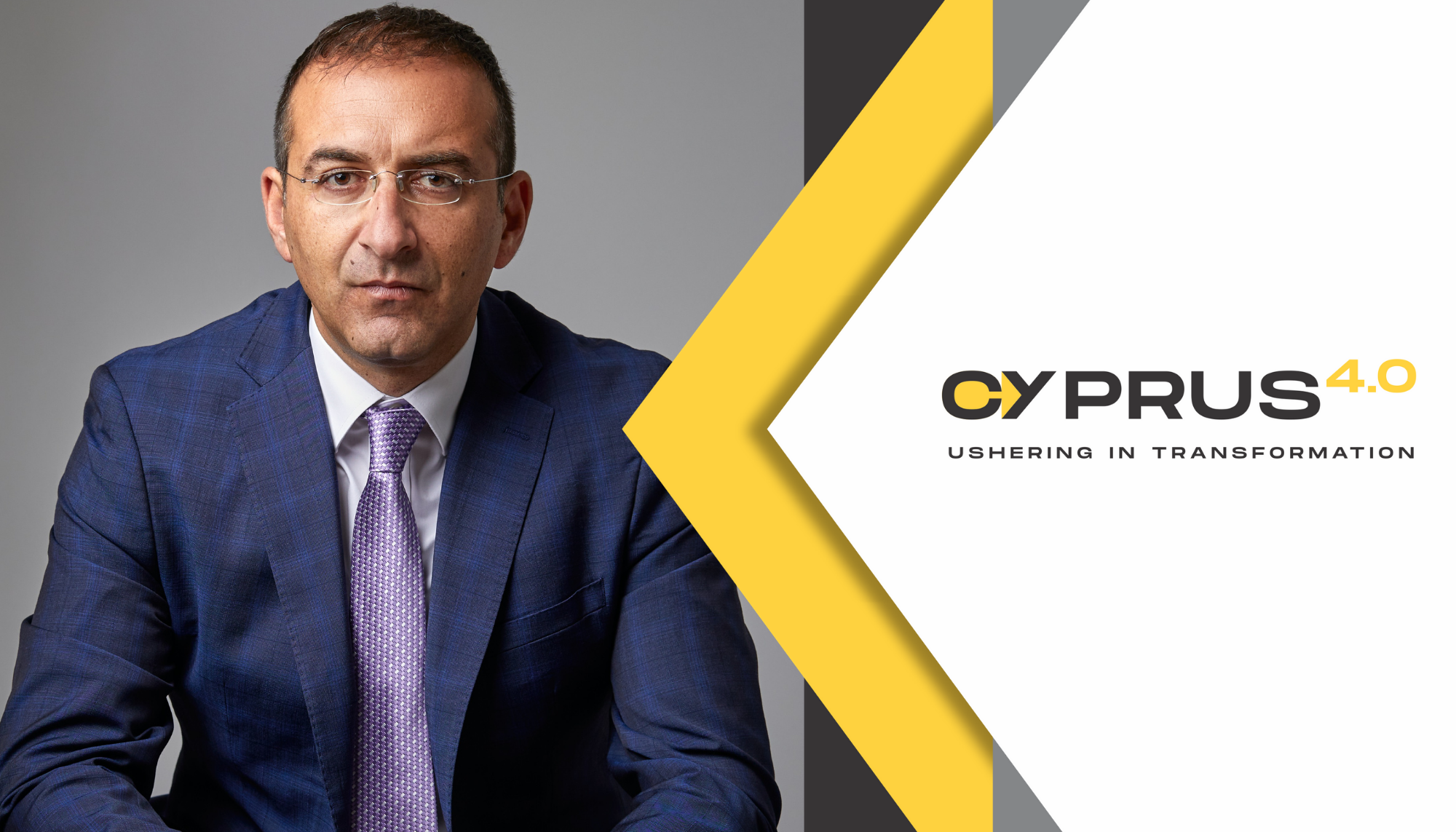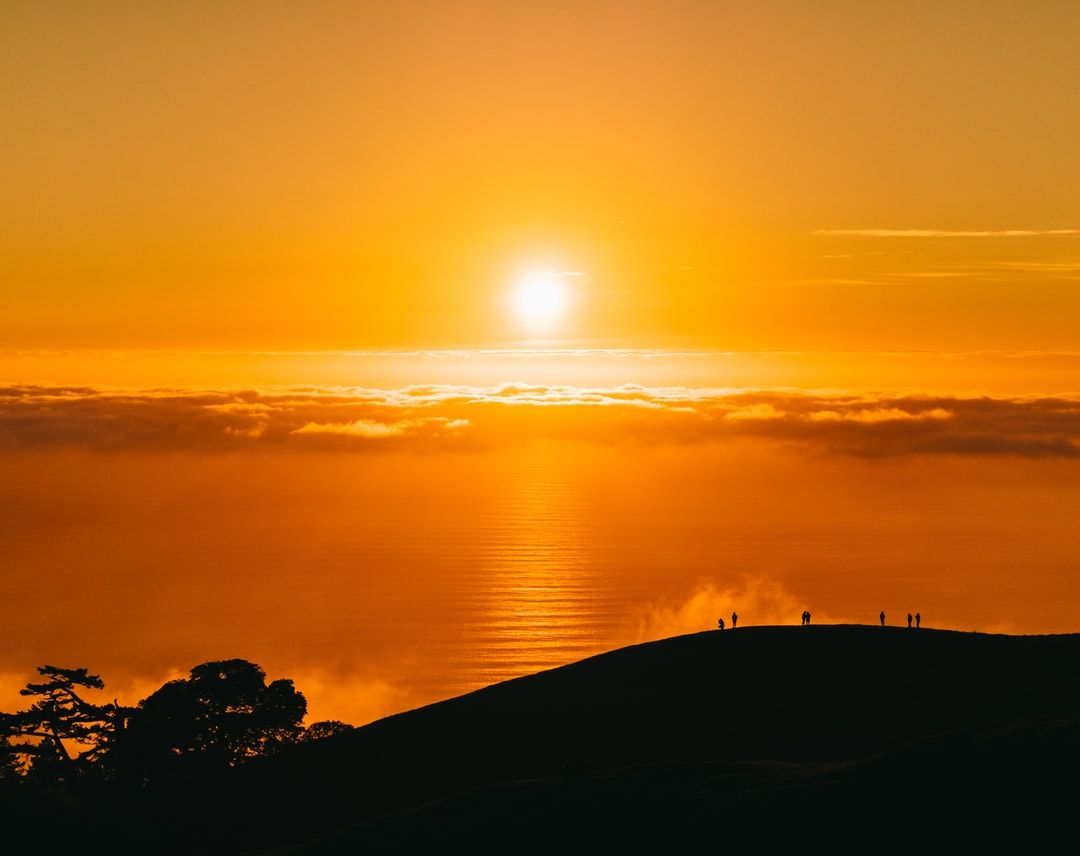 Study in Cyprus:
The real ROI in Cyprus
Cyprus: The real "Return On Investment":
Cyprus: A natural film studio
Cyprus' unique distinct natural beauty, its rich mythical and cultural heritage, its state-of-the art infrastructure, along with the whole range of incentives offered by the Government, classify the island as the ideal filming destination and the ideal center of your life.
Information Republic of Cyprus
This is a general presentation of Island Cyprus, its identity and how it was formed through the various periods of its history that marked it. Data are given on location, area, morphology, cities, population, climate, system of government, high standard of living of the people, tourism, transport and more. Source: Transvideo Ltd (2004) Video: https://youtu.be/qa0q-maXgs4
Free TAXI App
1) CAB.CY is an open, transparent mobility solution. The open source solution is based on the MobiCoop project.
2) For CAB.CY ride bookings there is a Google Android App and an Apple IOS App as well as a web portal (in DE, EN and GR languages) and a Telegram BOT for Android, IOS, LinuX Desktop+Phones, Windows Desktop and Mac Desktop.
3) Communication between cab driver and the customer is possible via the secure Signal Messenger and Telegram Messenger via a "Private Message" (PM) DIRECTLY between the cab driver and his customer.
Simple & Free: It's as easy as writing messages, making phone calls or sending pictures. EVERYTHING is and will be free of charge. ✅
Privacy: All data of the conversation and also all metadata - who, when communicated with whom - remain private and encrypted on the cab driver's and his customer's cell phones in Signal Messenger. 🏝️
What is a Cab? The English term Cab is used for short-term hired transport services (cabs). Cabs are usually booked online via web applications, mobile applications or by phone call. The word "cab" comes from "cabriolet" (horse-drawn carriage). 🚘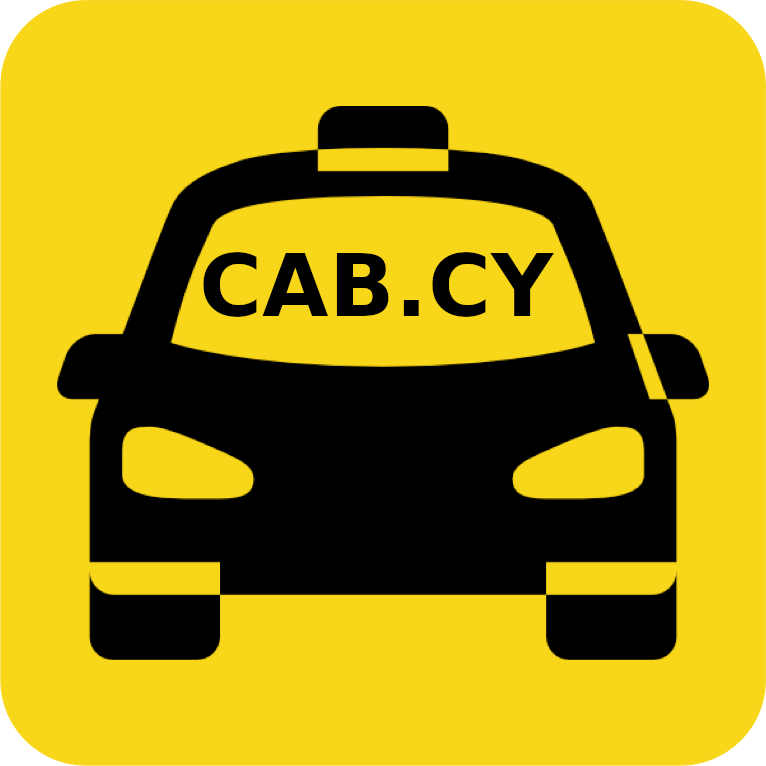 Freie TAXI App
1) CAB.CY ist eine offene, transparente Mobilitätslösung. Die Open Source Lösung setzt auf dem MobiCoop Projekt auf.
2) Für die CAB.CY Taxifahrt-Buchungen gibt es eine Google Android App und eine Apple IOS App sowie ein Webportal (in den Sprachen DE, EN und GR) und einen Telegram BOT für Android, IOS, LinuX Desktop+Phones, Windows Desktop und Mac Desktop.
3) Die Communication zwischen Taxifahrer und dem Kunden ist über den sicheren Signal Messenger und dem Telegram Messenger über eine "Private Nachricht" (PN) DIREKT zwischen dem Taxifahrer und seinem Kunden möglich.
Einfach & kostenlos: Es ist so einfach wie Nachrichten schreiben, telefonieren oder Bilder senden. ALLES ist und bleibt kostenlos. ✅
Privatsphäre: Alle Daten des Gespräches und auch alle Metadaten - wer, wann mit wem kommuniziert hat - bleiben im Signal Messenger privat und verschlüsselt auf den Handys des Taxifahrers und seinem Kunden liegen. 🏝️
Was ist ein Cab? Der englische Begriff Cab wird für kurzfristig angemietete Transportdienste (Taxis) verwendet. Cabs werden meist online über Webanwendungen, mobile Anwendungen oder per Telefonanruf gebucht. Das Wort "Cab" stammt von "Cabriolet" (Pferdekutsche). 🚘
---
For the first time in 21 years, a regular ferry for passengers, motorcycles and cars is sailing from Greece to Cyprus. This is the homepage of the ferry company of the new car ferry:
https://scandroholding.com/gr/
Here you will be able to book the ferry from Greece in "Piraeus near Athens" to Cyprus in Limassol again in 2023:
https://www.topkinisis.com/#!/ferrydestinations
The page is still very confusing. Currently, bookings for 2023 are also not yet possible. It is best to communicate directly with the ferry company.
Here you can find the prices for passengers, two-wheelers and cars.
https://www.topkinisis.com/#!/guide/maritime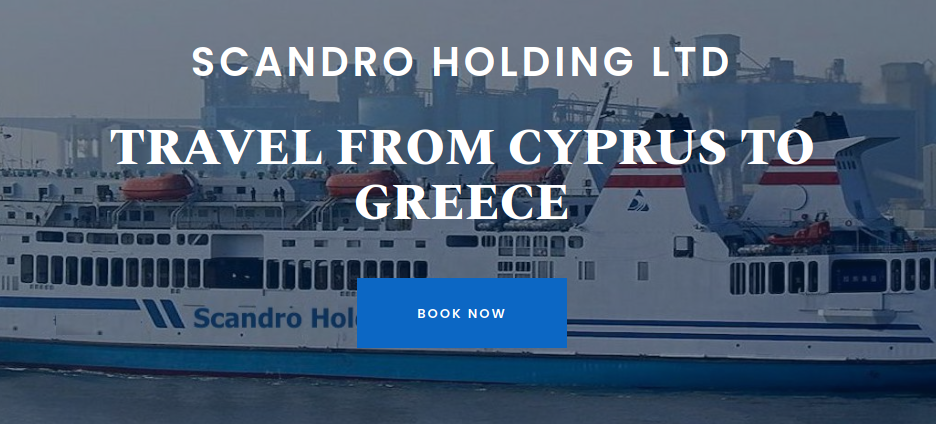 Seit 21 Jahren fährt erstmals wieder regelmäßig eine Fähre für Passagiere, Motorräder und Autos von Griechenland nach Zypern. Das ist die Homepage des Fährunternehmens der neuen Autofähre:
https://scandroholding.com/gr/
Hier wird man 2023 wieder die Fähre von Griechenland in "Piräus Nähe Athen" nach Zypern in Limassol buchen können:
https://www.topkinisis.com/#!/ferrydestinations
Die Seite ist nach wie vor sehr unübersichtlich. Aktuell sind für 2023 Buchungen auch noch nicht möglich. Am besten kommuniziert ihr aktuell direkt mit dem Fährunternehmen.
Hier findet ihr die Preise für Passagiere, Zweiräder und Autos:
https://www.topkinisis.com/#!/guide/maritime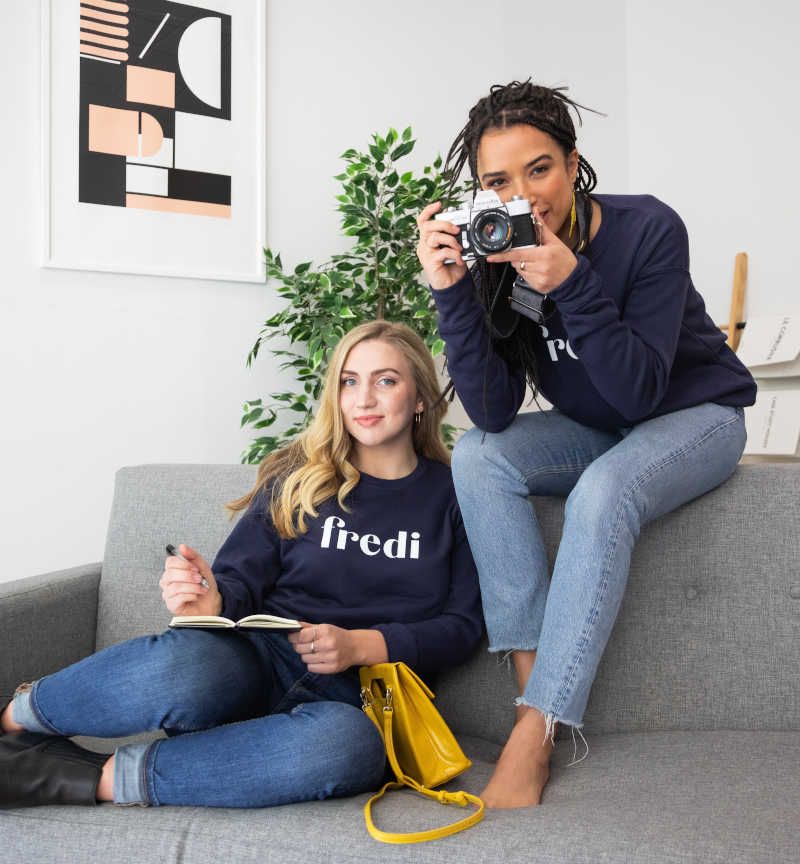 Cyprus' role as a growing HUB within the EU .::. Tech.HUB.CY .::. Office.HUB.CY .::. Freelancer.HUB.CY .::. Developer.HUB.CY